Take a Seaside Vacation at Kemah Boardwalk's only hotel!
Sitting atop the bustling Kemah Boardwalk, the Boardwalk Inn possesses the perfect balance of sophistication and charm. This unique hotel keeps you in the center of all the excitement while creating memories to last a lifetime!

Each room offers a private balcony overlooking the Kemah Boardwalk and Galveston Bay. Enjoy live entertainment every weekend or check out our Events page for seasonal attractions.

Join our email list today to receive the latest Boardwalk Inn news, promotions and special offers!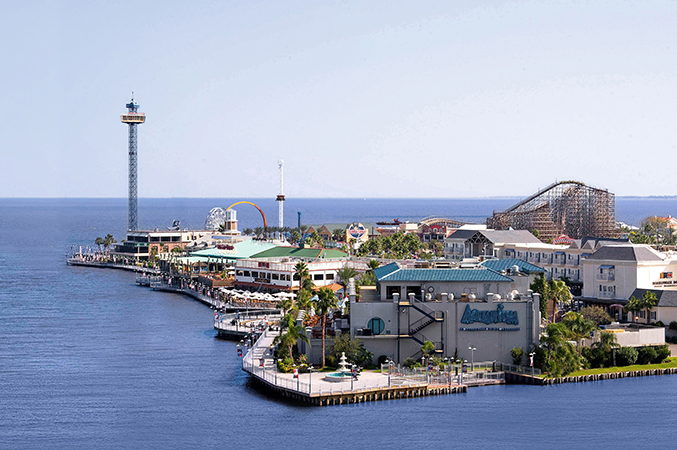 Kemah Boardwalk
Indulge in the ultimate waterfront experience with the Kemah Boardwalk's delicious dining options, specialty retail shops, midway games, and amusement rides!