Restaurants along Kemah Boardwalk
Indulge in the Finest Cuisine…
With 10 restaurants just steps away from your guest room, the options are endless at Boardwalk Inn in Kemah, Texas. Experience waterfront Galveston Bay dining at its finest or a casual meal with the whole family.
Savor the freshest seafood and succulent steaks, or handcrafted sushi and hibachi-style Japanese fare. Choose an authentic Mexican meal, or fresh-baked thin-crust pizza made to order. Whatever your dining pleasure, you'll find some of the best places to eat in Kemah at the Boardwalk!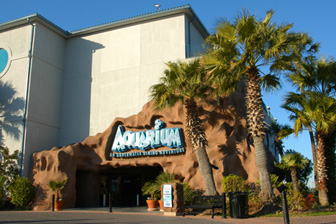 AQUARIUM
The Aquarium Restaurant offers a one-of-a-kind dining experience featuring superb seafood in a sea-themed setting with tropical flair. The enormous floor-to-ceiling aquarium tanks provide a breathtaking backdrop for your meal. Aquarium's imaginative menu blends traditional tastes with new eclectic dishes you're sure to savor.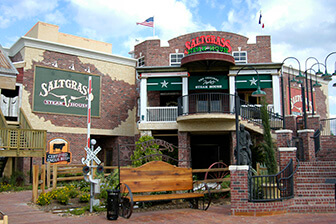 SALTGRASS STEAK HOUSE
Saltgrass Steak House recaptures the flavor of the open campfire with Certified Angus Beef® steaks, chicken and seafood, chargrilled to perfection. All breads, dressings, soups and desserts are made from scratch daily. Come try our incredible two-fork cheesecake!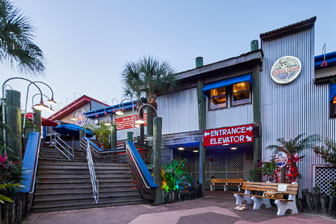 BUBBA GUMP SHRIMP CO.
You're bound to find something you'll love on our menu. From out of this world seafood dishes to our amazing slow roasted ribs, we've got a wide variety that's sure to please. Enjoy any one of our made-from-scratch specialties, from our abundant salads to our memorable desserts. Of course, we've got shrimp the way you like it too. Come in for a fun experience and a great meal soon.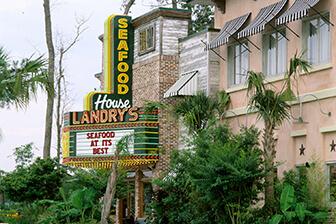 LANDRY'S SEAFOOD
A true taste of Gulf Coast tradition, Landry's menu features an array of sensational fresh fish and seafood selections – from mouthwatering entrées and appetizers to assorted salads and seafood platters. Come taste why we've been pleasing guests for more than 60 years!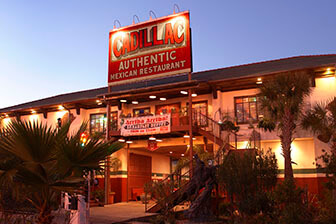 CADILLAC BAR
At Cadillac Bar, every meal is a fiesta. The dishes are so authentic you'll wonder if you're still north of the border. And while you can certainly drink the water, with over 20 tequilas on hand, we're sure you'd rather toast with one of our legendary margaritas. You're never too far from Cadillac Bar.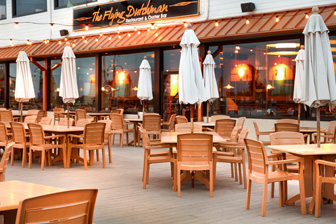 THE FLYING DUTCHMAN
A Kemah Boardwalk mainstay, The Flying Dutchman has been a local seafood house of choice for decades. Guests enjoy leisurely waterfront dining in our welcoming, relaxed dining room and outdoor patio. Fresh seafood creations include Louisiana Cajun Gumbo, Live Crawfish (seasonal), Island Redfish, Mahi Acapulco and a variety of seafood platters.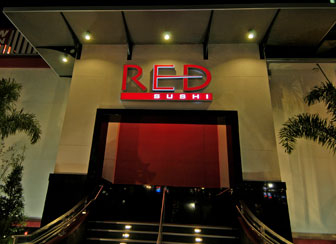 RED SUSHI
Color your night red! Red Sushi and Hibachi Grill offers traditional Japanese cuisine and a chic, contemporary ambiance. Savor the finest handcrafted sushi and sashimi, specialty rolls, fresh seafood, steak, chicken, tempura and all your Hibachi favorites. Enjoy traditional and flavor-infused sake selections, wine beer and specialty cocktails. Adorned in fiery red hues and situated on the waterfront Kemah Boardwalk, this ultramodern Sushi Bar and Hibachi Grill gives the new meaning to the term hot spot.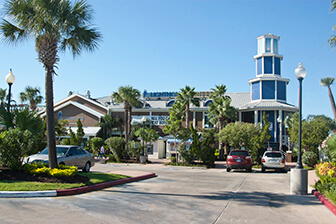 LIGHTHOUSE BUFFET
Enjoy over 65 delicious items including soups and salads, seafood, traditional comfort foods, dessert bar and a kid's selection. Don't miss daily special menu items which could include Italian, Mexican and Asian dishes.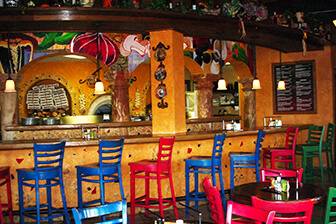 THE PIZZA OVEN
A delightful selection of salads, sandwiches and an incredible variety of hearty thin-crust pizzas baked fresh in a stone hearth. Along with a delicious feast goes the beverage of choice, which includes wine and beer.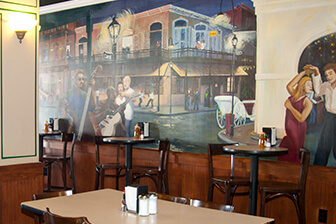 BAYSIDE GRILLE
Located adjacent to our hotel, Bayside Grille serves breakfast daily. Offering specialty coffees, warm beignets and breakfast sandwiches, Bayside Grille makes a convenient stop for breakfast. Also open for lunch, stop in for fresh salads, Paninis and croissant sandwiches. Enjoy a delightful array of muffins, Danishes, cookies and desserts.
Go back to Things To Do